It's No Theft November at The Equipment Lock Company and we want to help you protect your property!
Don't assume you aren't a target. From construction sites to farming equipment to equipment rental companies; everyone is at risk of getting their investment taken from them if not properly secured.
Did you know that construction site theft accounts for over $1 billion dollars annually!
"The FBI reports that less than 20% of stolen cargo is ever recovered. Cargo theft statistics vary, but it is generally agreed upon that cargo theft is a $15 to $30 billion-dollar problem each year in the United States."
Farm theft is a "sector of crime that costs farmers nationally tens of millions of dollars — and that doesn't count collateral losses due to not being able to properly tend a crop because of stolen equipment.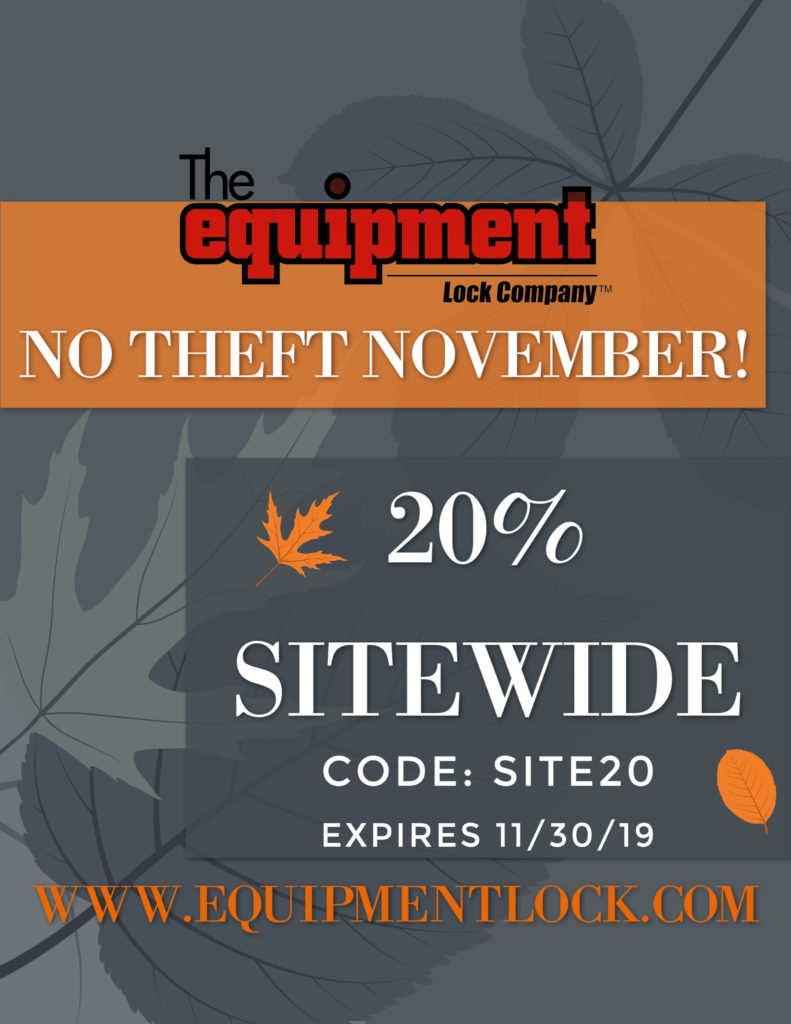 With universal designs to fit any top brand from heavy-duty construction equipment to rental property and personal trailers, we have a lock that will add the right security you need.
TAKE ADVANTAGE OF 20% OFF SITEWIDE ALL NOW
USE CODE 'SITE20'