Did you know that all heavy equipment manufacturers key their equipment with one, universal key? Heavy equipment keys are not unique like our automobiles and motorcycles. One key unlocks the cab door and starts any equipment by that manufacturer. Manufacturers like Bobcat, John Deere, Case, Caterpillar, etc. each key their machines with one key. That said, you can walk into a Bobcat dealership and pick up a key for a Bobcat Skid Loader, go anywhere that another is on site, start it up and simply take it. A dedicated thief can easily collect an entire ring of manufacturers' keys to operate any heavy equipment – including yours. You can even buy key rings on Amazon!
Furthermore, there is no license plate number for further identification. As a result, equipment can be easy to steal and too often is, even in broad daylight. Who questions the guy who drives onto a job site or roadside and loads up a skid loader onto a trailer and leaves? Even if you rent your equipment, you can still lose money if your site is burglarized. Read the fine print on your rental contract: you are responsible if the machine is stolen.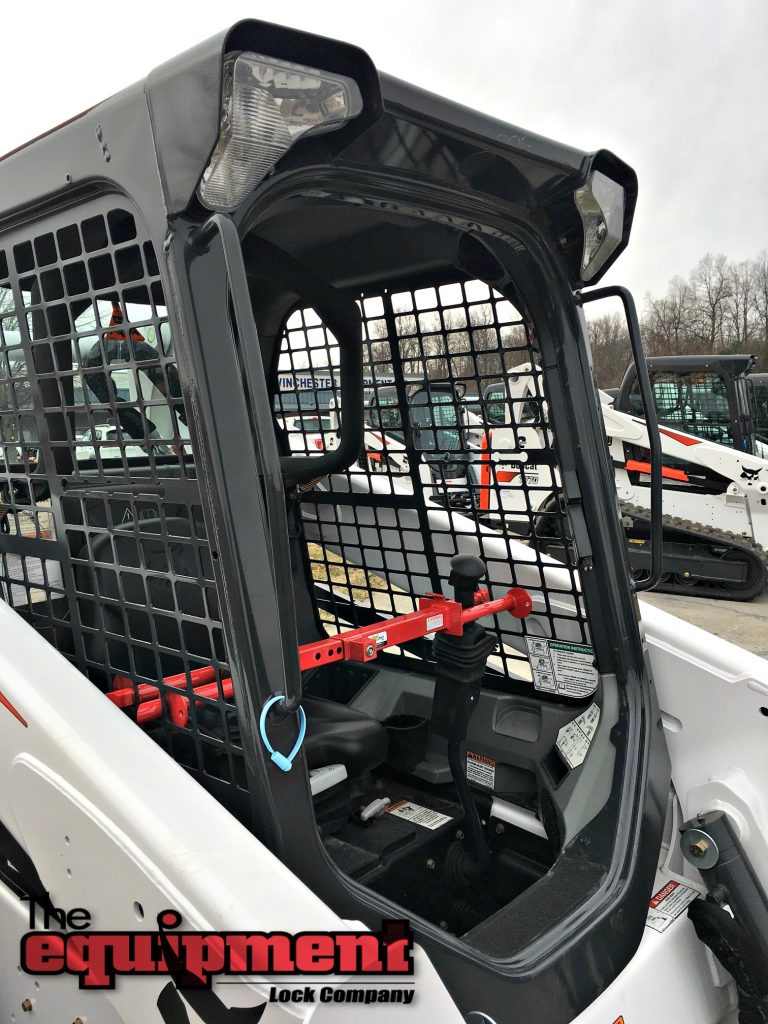 This is the primary reason we started Equipment Lock, to help honest equipment owners protect their hard, earned investments. Pro-active equipment security is essential, prevent theft before it happens. You must secure your equipment when not in use.