TELC's anti-theft locks can also be used as safety devices for heavy equipment.
With our lock products, contractors can secure the drive controls rendering the machine useless even if the key is available. Because they secure the machines from being operated, TELC products may be used in conjunction with OSHA Lockout/Tagout procedures.
For example, the Backhoe Lock is one of the most diverse products that TELC offers.  It is the only universal anti-theft/safety device of its kind suited for every Backhoe on the market as well as the majority of models dating back to the early 1950's.  The unique design also fits: compact tractors, telescopic handlers (shooting boom), jobsite and warehouse forklifts, articulating loaders and dump trucks, rollers, graders, mini backhoes, and more.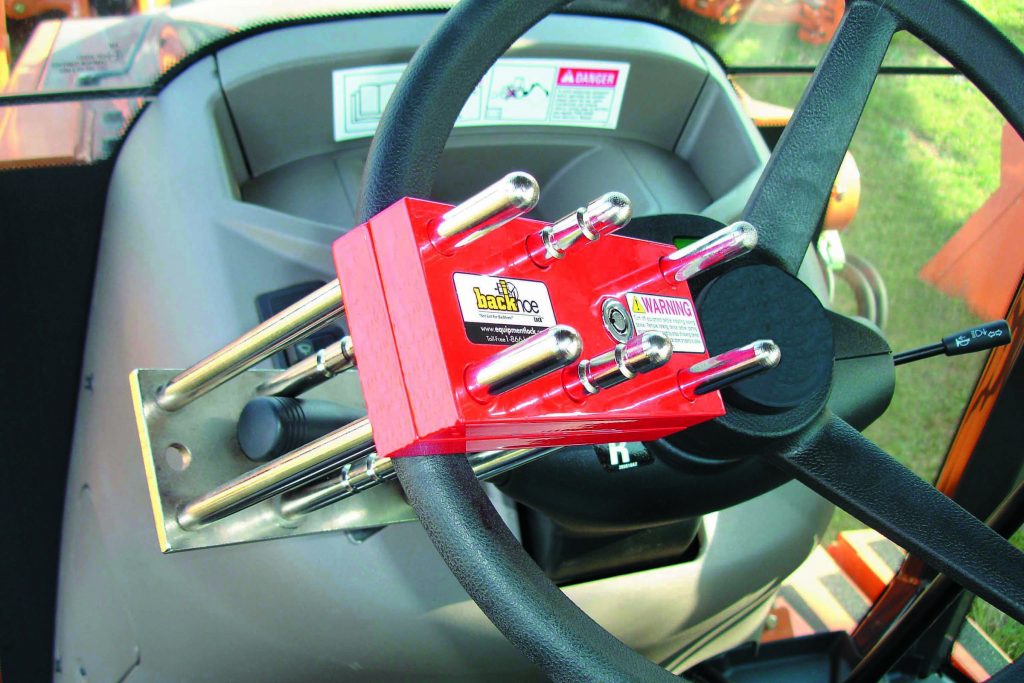 Mines, quarries, railways, and large construction projects with multiple shifts must secure a machine that is mechanically unsafe to operate by means of "locking it out "or "tagging it out" therefore, prohibiting operation.  By securing the unsafe equipment, TELC products can prevent injuries, insurance claims, and OSHA fines.