The Leader in Transportation Industry Cargo Theft Prevention
with our world-renowned anti-theft cargo door locks!
HEAVY DUTY CARGO DOOR LOCK
Secure the double swing doors on transportation and sea containers by locking the inner most vertical container bars together.
Does not require any mounting!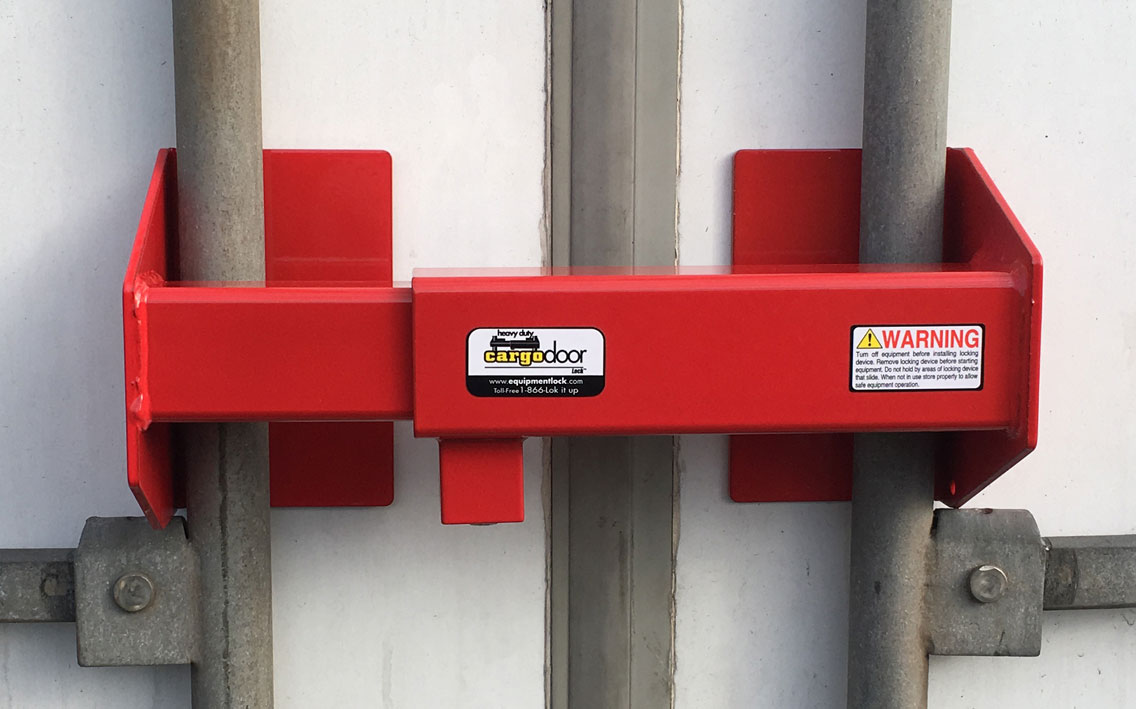 Container security is a must these days. Our number one selling lock, the Heavy Duty Cargo Door Lock, secures both doors of all semi-trailers and sea containers by locking the inner-most vertical locking bars together. This lock is ideal for both the construction industry and the transportation industry. It is perfect for containers left on job sites, because it is easy to install and requires no mounting.
HEAVY DUTY ROLLING DOOR LOCK
Securely lock the handle of a roll up door in the downward/locked position on storage containers,
trailers and box trucks without any mounting.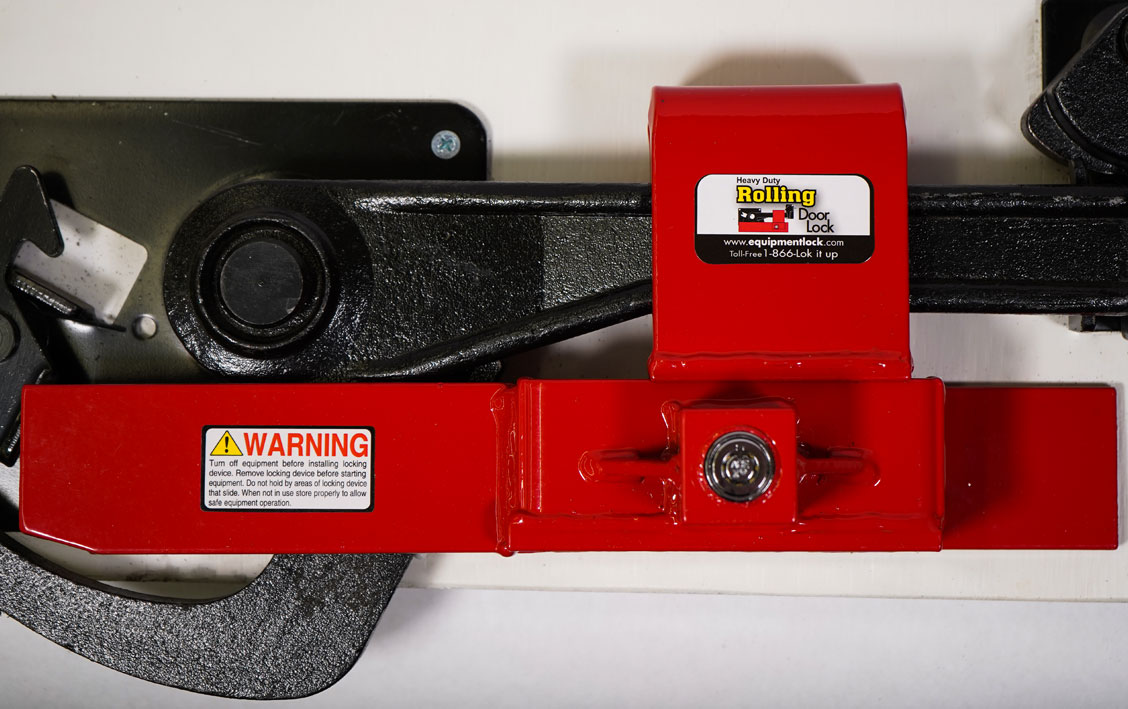 The Heavy Duty Rolling Door Lock is recommended for stationary storage containers, trailers, and box trucks. It secures the locking handle of a roll-up door in the downward or locked position and can be installed without lifting the door.
BALL & RING HITCH LOCK
The Ball & Ring Hitch Lock is a universal trailer hitch lock that will secure any size ball or ring/pintle type hitch.
The Ball & Ring Hitch Lock covers and contains the hitch, keeping a thief from hooking up and towing your trailer away.
The Equipment Lock Company (TELC) stresses the message of Pro-Active Equipment Security for the Transportation Industry–prevent theft before it happens. All of our products are built with barrel-style key locks that are pick resistant, Freon resistant and corrosion resistant. The barrel locks are also capable of withstanding thousands of pounds of force.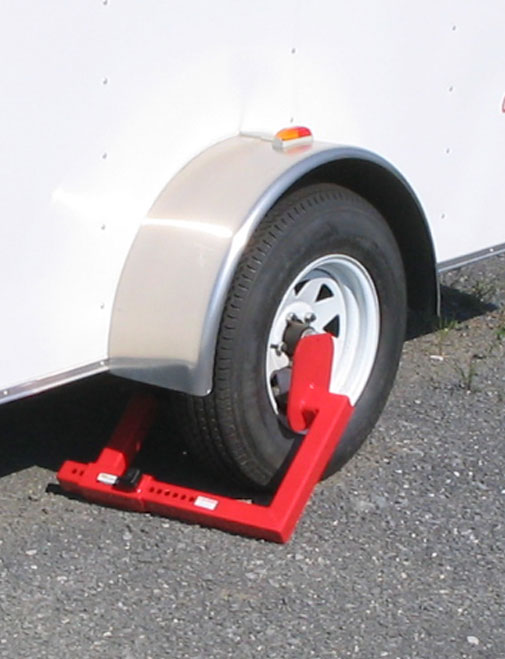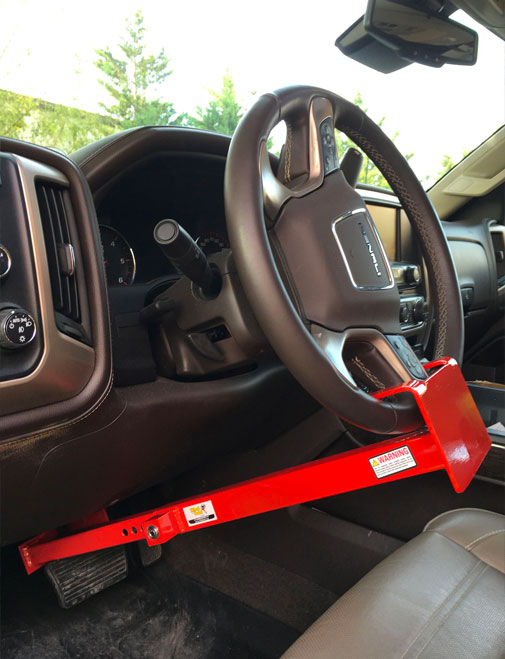 We began our journey in 2001 when we started patenting and then manufacturing universal anti-theft and safety devices for heavy equipment, trucks, trailers, sea containers and more. Our Equipment Locks are powder coated and/or electroplated for a durable finish and can be special ordered keyed alike. Some of the products are also offered with a built-in four digit changeable combination lock for an additional charge.